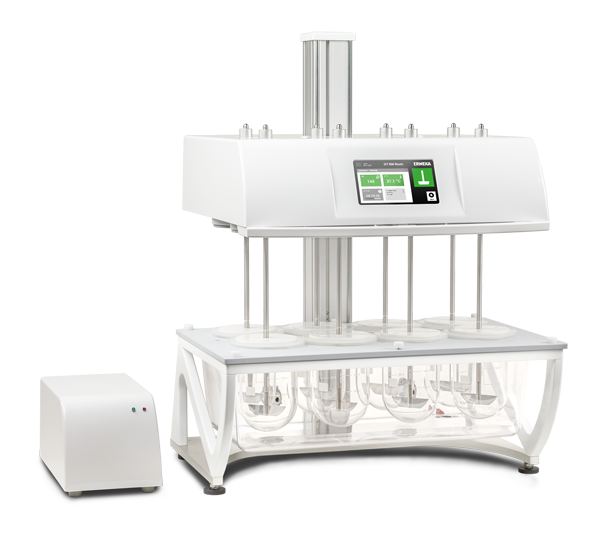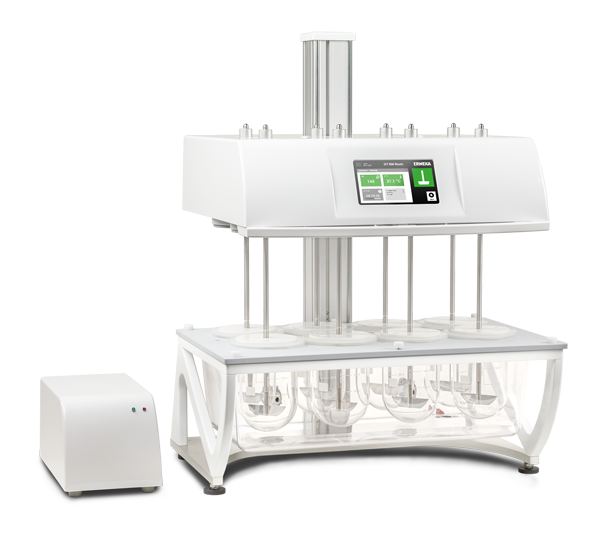 Digital DT 950 Series Dissolution Tester
Product ID: Digital DT 950
Category:
SKU:
The ERWEKA DT 950 Series is our first digital dissolution tester on the market, equipped with the most advanced technology for the requirements of today and the challenges of tomorrow.
With state-of-the-art embedded PC technology, the DT 950 is the first of its kind. The 7″ touch display with a modern user interface focuses the user on the most important task the DT 950 has to fulfill – 100% USP/EP/JP compliant dissolution testing, without distractions and errors. For this purpose, we have designed the ERWEKA TestAssist, an intelligent helper that guides the user step by step through the con-figuration of the dissolution test, provides assistance and makes sure that only compliant parameters can be entered.
In addition to the modern user interface, the DT 950 is completely future-proof. With our "Upgrade your DT" programme, it can be upgraded at a later date – e.g. from 6 up to 8 test stations, with an automatic tablet drop or an automatic sampling station, if the DT 950 is to be upgraded to a dissolution system at a later date. A switch form low-head to high-head mode is also easily possible at all times. Thanks to the advanced embedded system, software functions for the touch display can also be added later.
With all these innovations, however, we have not lost sight of the most important thing: The DT 950 Series are 100% USP/EP compliant.